Our Medical Spa deliver the best Laser Hair Removal in Delray Beach FL. with many years of experience, and hundreds of happy hair-free clients.  so you can expect excellent results with us. Our detail-oriented laser technicians are well trained to provide you safe laser hair removal, and passionate about helping you to get flawless and hairless skin.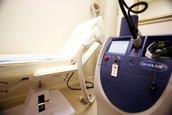 At Natural Beauty Laser Delray Beach FL, we use only the most advanced lasers and technology. We have multiple lasers to treat all skin types in our office. you can feel secure knowing that you are getting the state-of-the-art, the safest, laser hair removal in Delray Beach FL, with the best possible results.
We use the State-of-the-art Candela laser for hair removal, and Cutera XEO Yag laser, FDA Approved lasers for permanent hair reduction and other cosmetic procedures. We use the most advanced lasers for cosmetic procedures in the industry.